Lets learn how to DIY Wall Art!
Thanksgiving is right around the corner.
As you know, I love to create new and creative Wall Designs.
I have a wall space that isn't very wide that I wanted to change out to add to the Fall/Thanksgiving Design.  After pondering long and hard…yes…took this long…only a few days before Thanksgiving…to come up with something.
I used Letters to make this wall art:
How did I do this?  Fairly Easy!
This is what you will need:
Letters

Ribbon, Metal or anything to attach the letters to

Scrapbook paper

Paint

Paint brush or sponge

Modge Podge

Spray Adhesive

Pencil

Scissors

Trash bag or some sort of plastic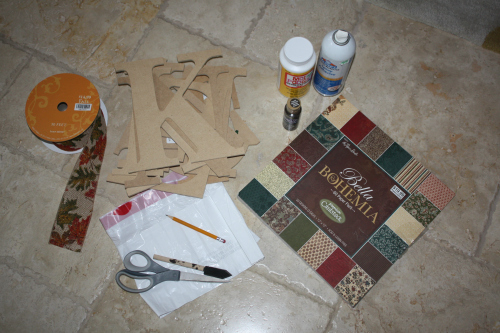 I'll be honest…I don't love the ribbon that I used as I think that the letters get lost against the busy-ness of the ribbon so I will be searching for something else.  When I replace, I will add the updated picture here and post!
Additionally…I then update the design on the actual wall.  So stay tuned!
But in the meantime, I love how the letters turned out and the overall concept.
Let me share with you how to create your own.
First…I painted my letters.  You can choose any color.  My selection was brown, but whatever color fits within your color theme will work.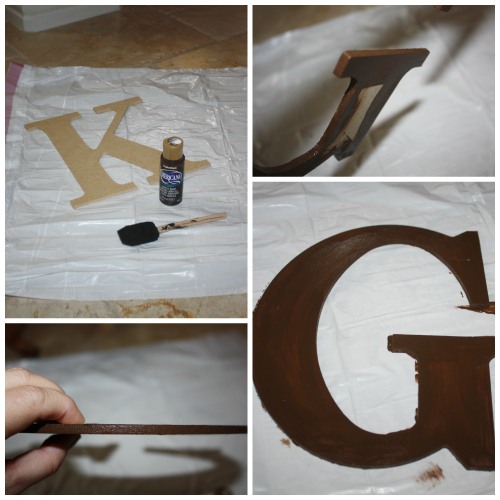 As the letters dried, I chose the scrapbook paper to be used for each of the letters.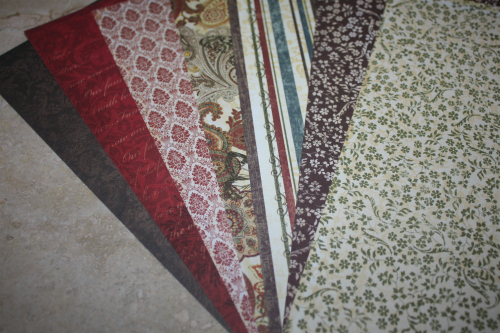 Once dry, I traced and cut each of the letters.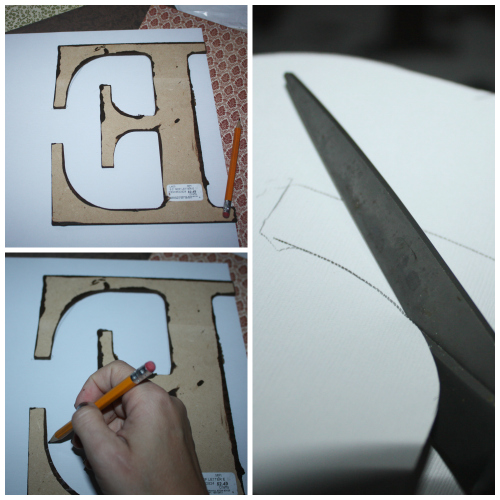 Using spray adhesive, I glued the scrapbook to the wood letters.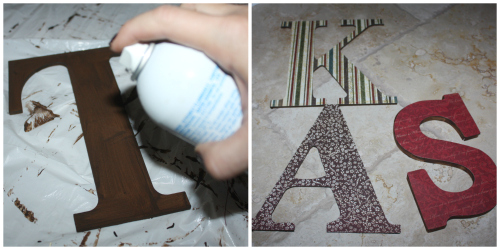 Using the Mod Podge, I then covered the letters.  You can choose matte or gloss.  I chose matte.  Best is to paint over with the mod podge at least 2-3 times.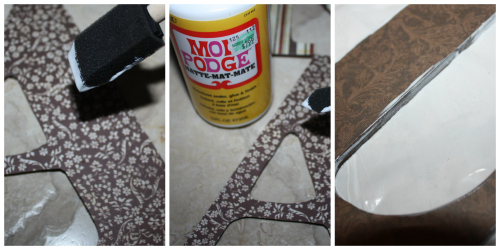 Once dry…just glue the letters to your ribbon.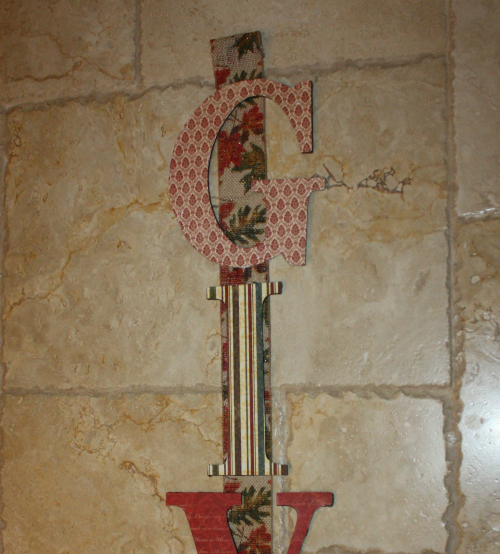 If you are using metal or wood, you can attach them with wire and/or nails.
I will show you how to attach these differently in another post.
Finished product and ready to hang.
Be sure to check out other Wall Design Inspiration.  
And watch out for New Wall Designs to come!
But before you go…have you stopped by Share it Sunday to be both Inspired and to Inspire?  See all the new projects live there!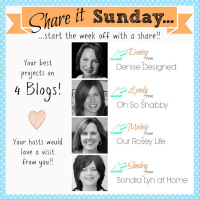 And be sure to check out Its a Wonderful Week of Christmas that 7 of us bloggers hosted last week.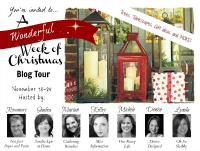 My project went live yesterday.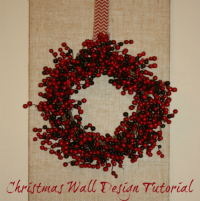 And there is still time to Enter the Giveaway!  Ends on Wednesday night!
Related articles across the web