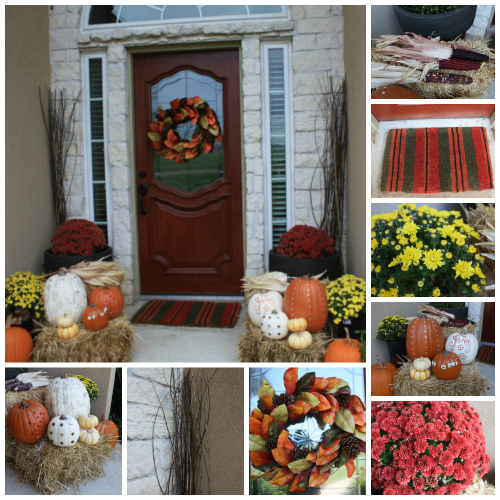 I have been wanting to showcase my Fall Front Porch now for awhile.  However, my poor door was not ready.
Yes…you heard me…my Door was not Ready!
No!  My door didn't actually speak to me, but if you could have seen it before the transformation?!?!  It was in such! sad!  shape!
I won't bore you with the details.  I'll  leave that for another post.  But suffice it to say that it definitely needed some help.
But its done now!  Yay!!!
So here goes…
Drum roll please….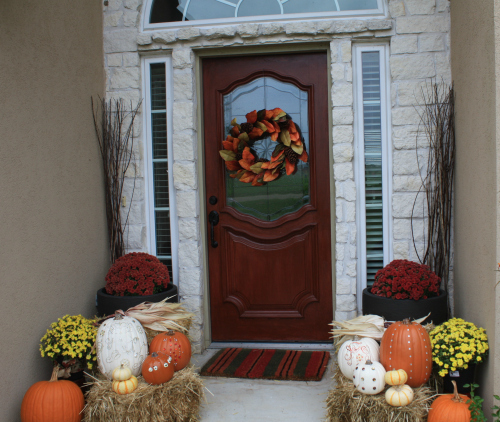 My favorite is the Fall Wreath!  I highlighted it in my Fall Home Tour as well!
The Barrels of Hay were bought from the local craft store so they are synthetic and not actual hay.  I wanted to avoid the real stuff because they tend to attract bugs and start to mildew.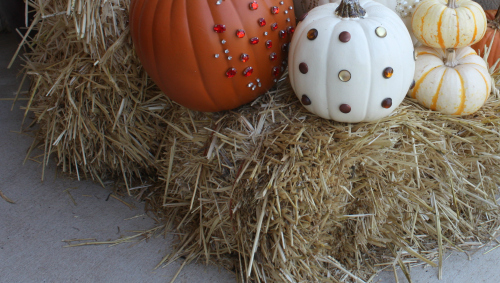 And of course, I love the pumpkins…the decorated ones.  Emma and I did them ourselves.  You can read Blinged out Pumpkins for more info.  So much fun!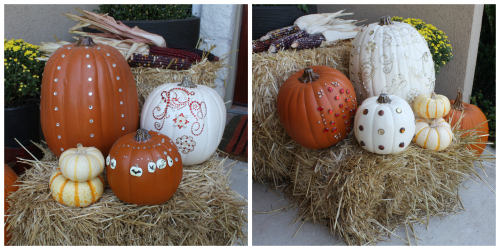 As you can see, though, I did sprinkle in some real, authentic pumpkins and gourds.  Couldn't do without those.
Who can forget the mums?!?!?!  A true representation that Fall is here.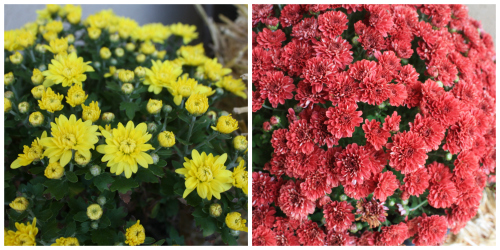 Then I just added a couple of additional accent pieces and…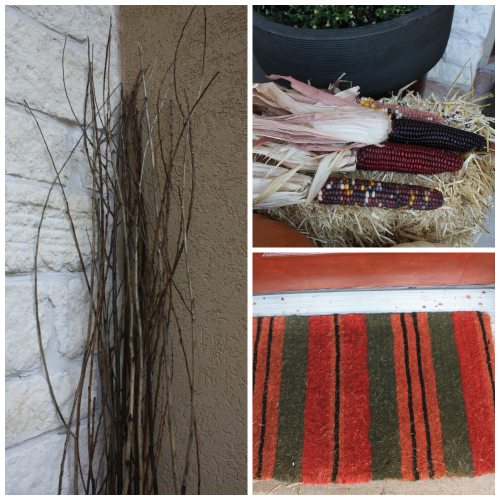 It was Done!!
Hope you love it as much as I do!
Its about time to take down Fall and Start Decoration for Christmas.
Stop back by on Sunday for my Christmas Wall Design project as part of the Its A Wonderful Week of Christmas Blog Tour that I am participating in this week!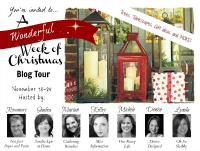 And be sure to enter the Christmas Pallet Giveaway from Marian of Gathering Branches.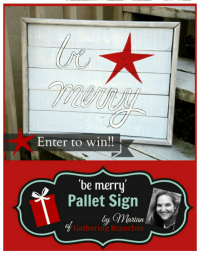 Need some additional inspiration?
Check out Share it Sunday!!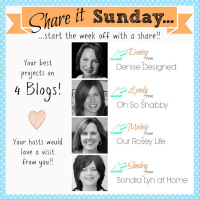 Would love to see you Pin, Visit other sites and/or Link up your projects!
Related articles across the web