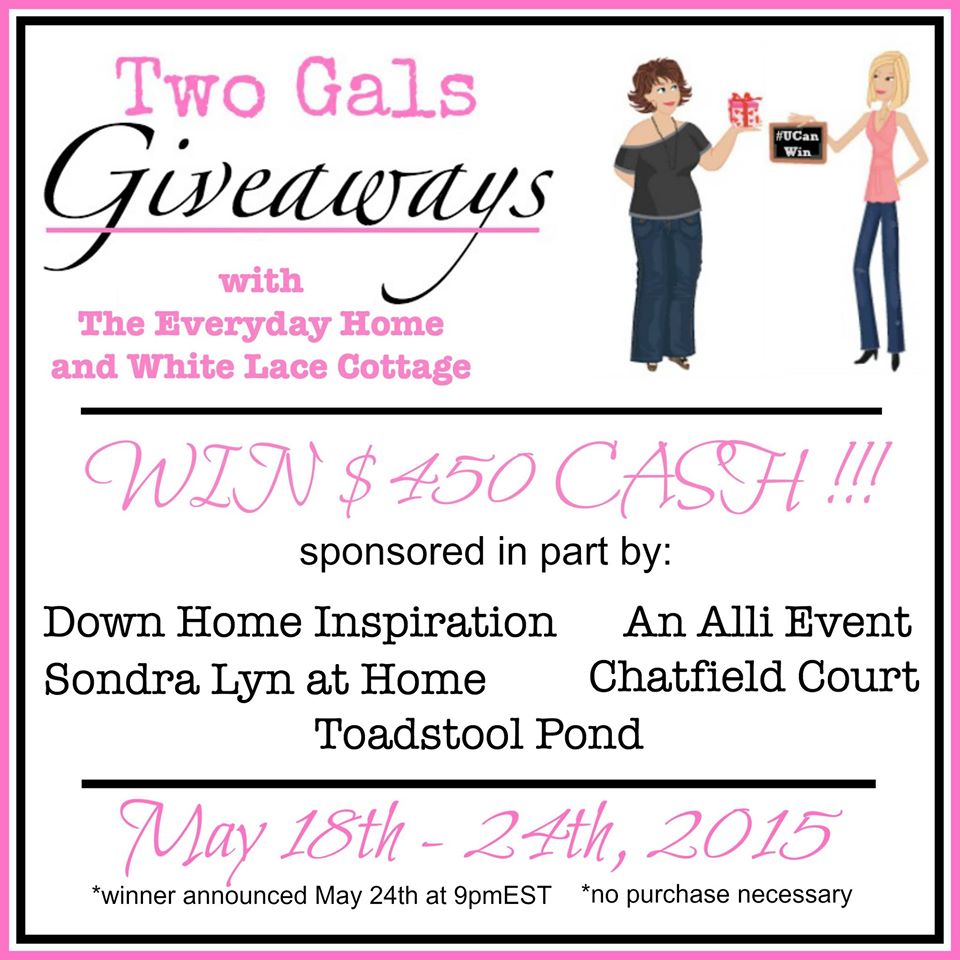 Do you want to Win $450 Cash?
I haven't done a giveaway in awhile, or many in the past year, so I wanted to give you a chance to win!   I want you to know how much I appreciate you stopping by and supporting me even when I am not producing much content these days.
Thank you from the bottom of my heart!
You have until the 24th, when, at that time, we will announce the winner.  Please note that the announcement will only come after the winner has been notified and winner has acknowledged that they have won.
And stay tuned for a real post from me this week with an update as to where I may be headed in 2015!
But don't forget to stop by and check out the Sunday Features Link Party this week.  You don't have to be a blogger to peruse the links for inspiration for your next DIY Project, Recipe, Craft Project or anything else.  But if you're a blogger, link up your favorite posts to share!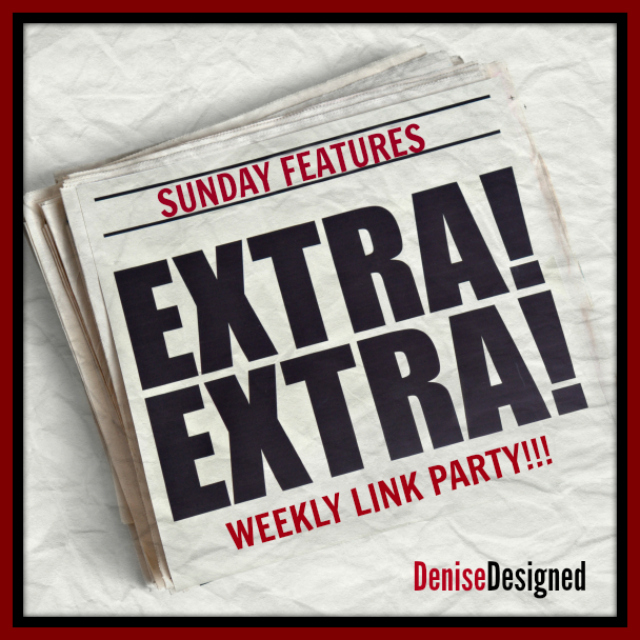 But now on to the Giveaway!
Sponsored by The Everyday Home and White Lace Cottage.
Co-Sponsors for this Event are: Down Home Inspiration, An Alli Event, Chatfield Court, Sondra Lyn at Home and Toadstool Pond.
Other Sponsors (including myself):  Albion Gould, Our Good Life, Setting for Four, Dandelion Patina, Chez CateyLou, Restoration Redoux, An Extraordinary Day and A Mother Thing.
Enter Today!!!