Its time for the Christmas Pallet Winner Announcement!
As the day is winding down for most, the shopping frenzy begins for others.
The Holiday Season has officially begun!
Whether its a new Decor piece for her Christmas Design or a Gift that she needs to buy, she is the Winner.
The Winner of the Christmas Pallet from Marian at Gathering Branches!!
Congratulations JannYvette!!
The Christmas Pallet Giveaway was the Start and the End to our Its A Wonderful Week of Christmas in which seven of us bloggers participated in a Blog Tour.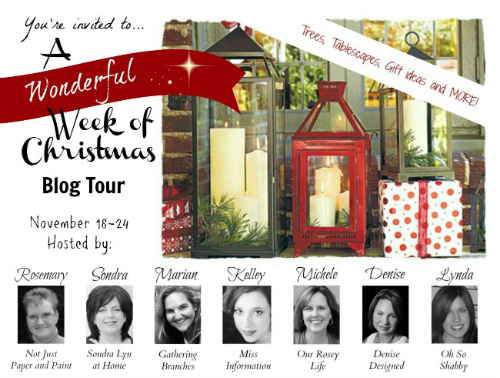 Each day a Blogger featured their project to help Inspire and Jump Start your Christmas Spirit.
Kelley from Miss Information kicked of the week on Monday and showed us How to Decorate a Themed Tree.  I can't wait to put up our tree.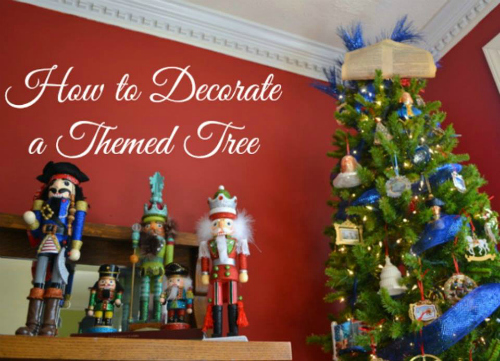 On Tuesday, Rosemary from Not Just Paper and Paint shared with us how to create your own Holiday Hostess Gifts.  We know you will most certainly need a stash of those for all your parties this season.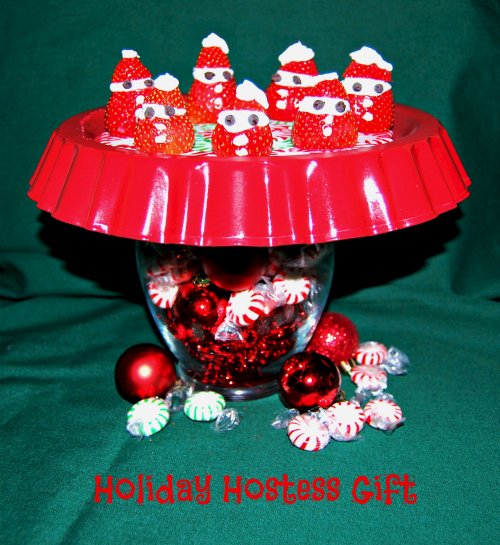 Wednesday, Hump Day, was the day that Marian from Gathering Branches provided us instructions on How To Make our own Christmas Wall Pallet.  But one lucky winner, JannYvette, doesn't have to make herself one anymore.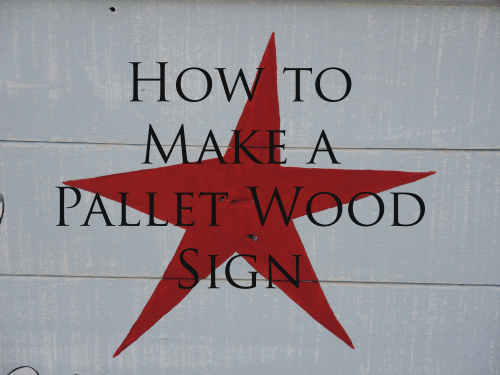 Of course, designing a Christmas Tablescape is a must so on Thursday Michele from Our Rosey Life provided us some great ideas and inspiration.  Oh how I love the wreaths!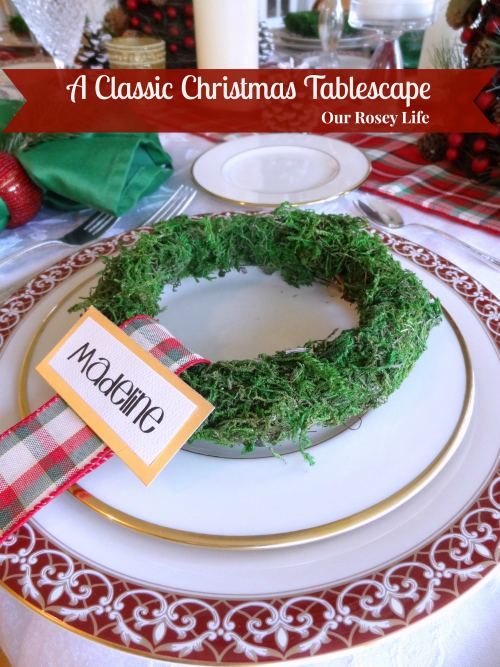 Whether you do a themed tree or not, you need decorations so on Friday, Lynda from Oh So Shabby,  taught us how to Make some Vintage Ornaments.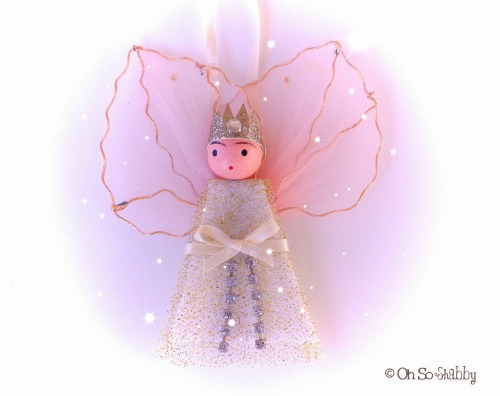 On Saturday, Sondra from Sondra Lyn at Home showed us how to Create a Nostalgic Mantel.  Who can resist the lure of a beautiful fireplace during the cold winter months…and especially during the Holidays?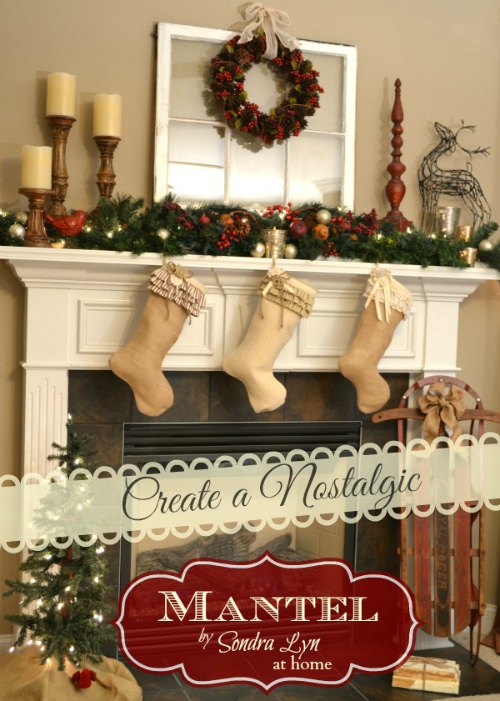 And I ended the week, on Sunday, with a Christmas Wall Design Tutorial.  I always think that a wall design can complete your look and add that extra punch to your design.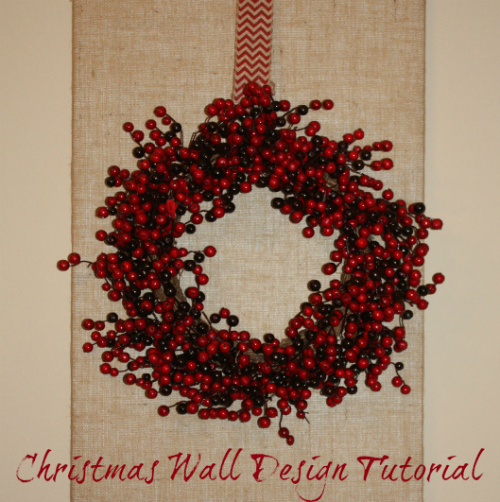 It was sad to see the week end.  
But stay tuned with More to Come as we all have some great projects and posts planned in the coming weeks.
Thank you to all of you who Stopped By, Participated and Entered the Giveaway!!
And again…
A Big CONGRATS to JannYvette!!!