If you haven't received the news, the Houston Moms Blog went live today.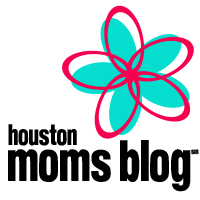 This evening I had the opportunity to attend the Launch Party at Pomp and Circumstance Boutique.
There were tasty cookies provided by Green Plate Kitchen and
Macarons from Bite Macarons
Skinny Margaritas by Slim Ritas
And Vodka (for Vodka Tea) by Deep Eddy Vodka
So not only could one mix and mingle, but also eat, drink and shop.  The Slim Ritas and Vodka Tea (and the combination of them together) were a huge hit!!!
Yes….SHOP. If you have not visited the store be sure to stop by when you are in the Upper Kirby area. I found some great things there.  Can't wait to pull them out and wear them.
Very exciting also was the Store located above Pomp and Circumstance called My London Flat.
Watch out for a future post. A fabulous find with history and significance behind each piece.  Shhhh…I purchased something that I cannot wait to highlight soon!!!
I had a great time this evening and am looking forward to guest blogging soon at the Houston Moms Blog.
Be sure, between now and then, to visit the site and get to know the women there.
Tonight's highlight is Kelly.
Learn about her and stay tuned for more to come.
Related articles…