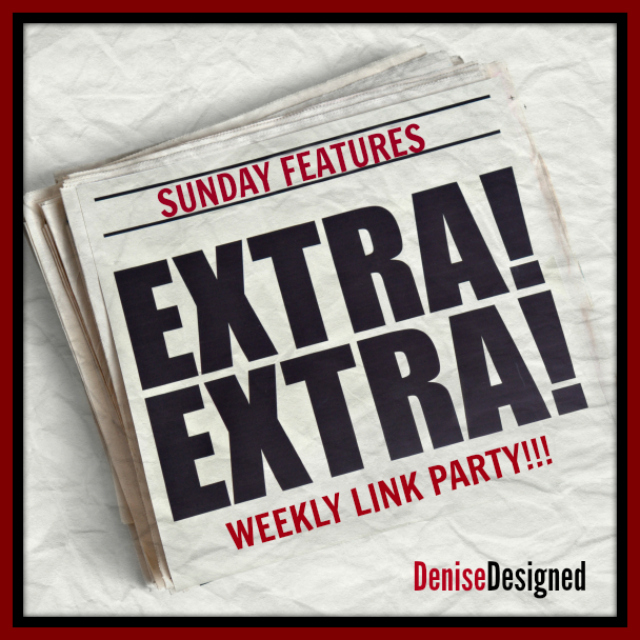 The First Sunday Features is Live!!!
As you all know, last week was our last week to host Share it Sunday.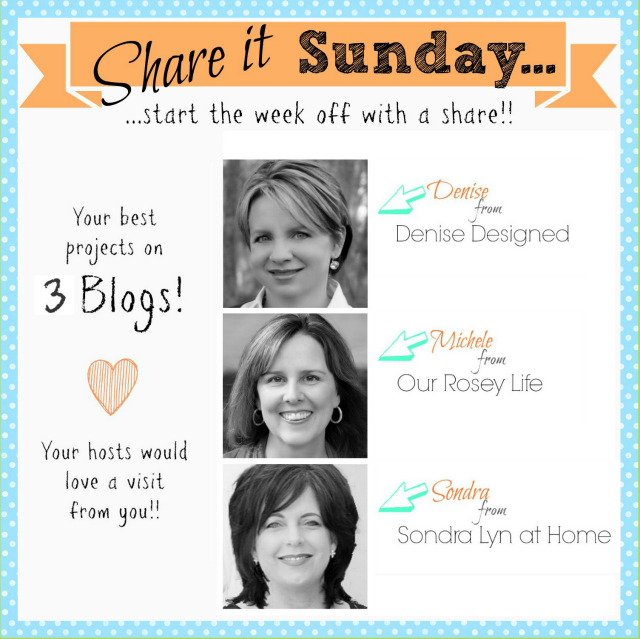 So…times are a changing.  🙂  Be sure to check back in with them by visiting their blogs, Our Rosey Life and Sondra Lyn at Home as they both have some great things planned.
I decided, however, to continue hosting a link party…
Sunday Features!
A place where you can feature your top posts for the week.  I hope to make it fun and change it up ever so often.  If you have some ideas, be sure to comment below or shoot me an email at denise@denisedesigned.com.
Like most link parties, I am just asking the same…
Link up your favorite home decor, DIY, craft and recipe.  No Etsy, online stores, link parties or giveaways.
Definitely link up new content, meaning don't link up the same post more than once.  But you can link up an older post for sure.
It would be great if you could visit at least two other links and show them some love.
By linking up to Sunday Features, you give the host(s) the right to feature one of your photos on the hosts blogs and to send you email reminders weekly.
And of course…its always an added bonus if you can comment and/or link back to us on your blog (but not mandatory).
As you will notice, I used the term host(s) and left it open to more than just myself.  I will have a guest host who might turn out to be a co-host with me.  You'll meet her next week.  Very excited to introduce you to her.  So stay tuned.
Please note…I will be working on "Featured" buttons in the coming weeks.
In the spirit of providing you some features, I wanted to feature 3 from the Share it Sunday party last week.
First up is this Coastal Dresser Re-do from Redo It Yourself Inspirations.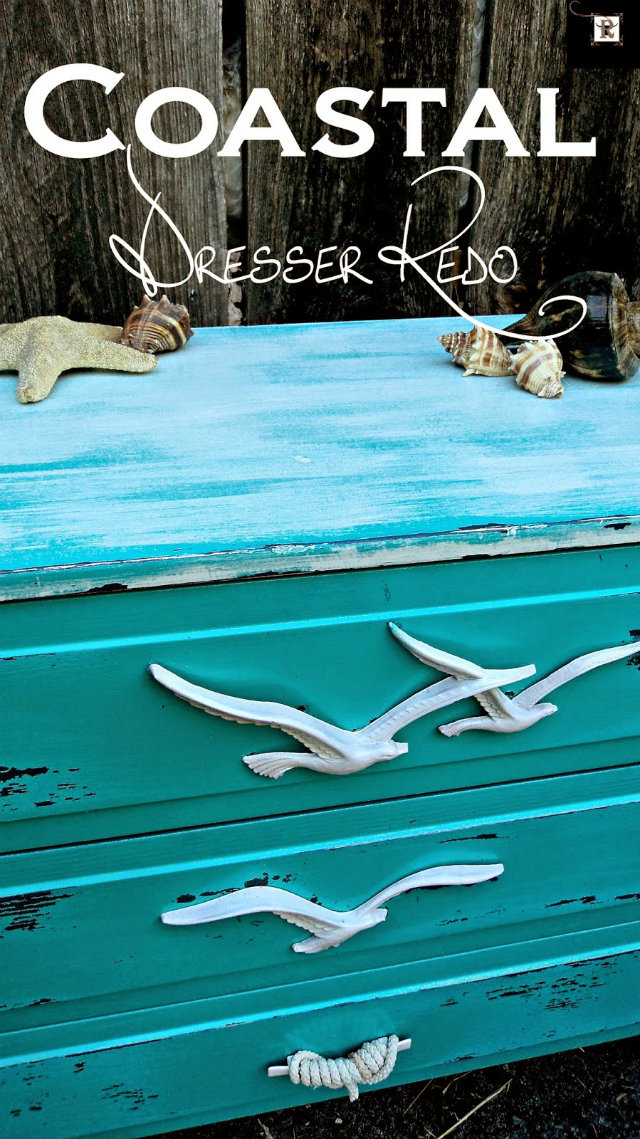 Next up is this Laundry Room Reveal to inspire from Joy in Our Home.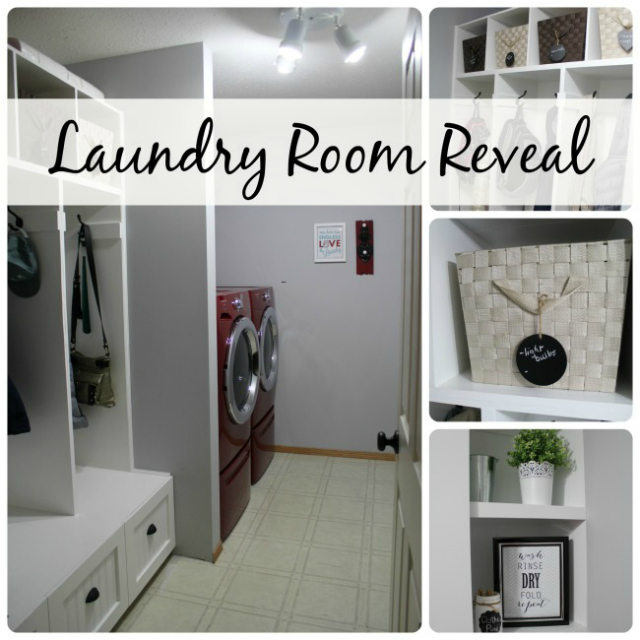 And this Bananas Foster Cheesecake Trifle from You Brew My Tea.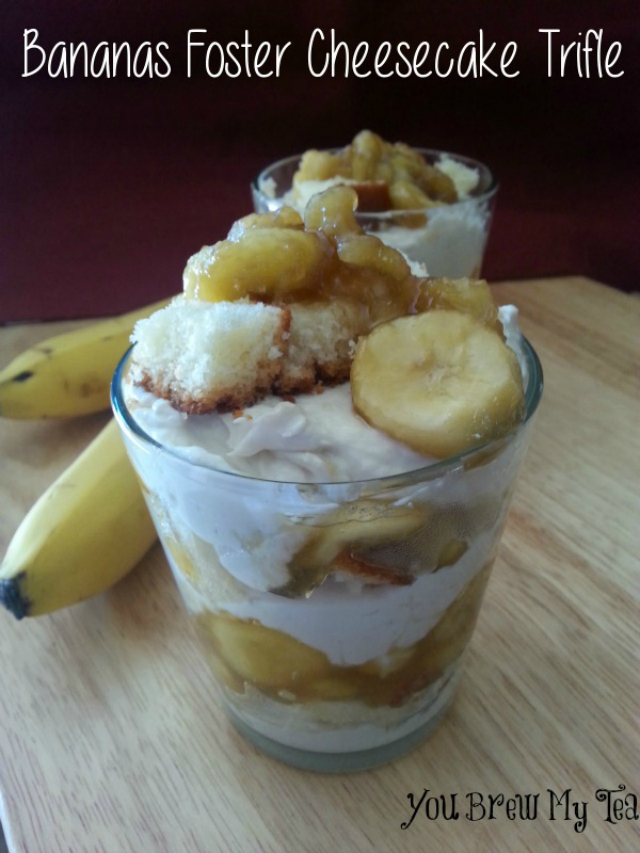 As Sunday Features kicks off, and the holiday season is now in full swing, lets start with a THEME for this week.
Link up anything Christmas!
But before you start linking, I just want to thank you!  Thank you for being so supportive this year as it has been a tough one with the pregnancy.  I am thankful to you.
Enough of the mushy stuff now!!!  Have a great week!